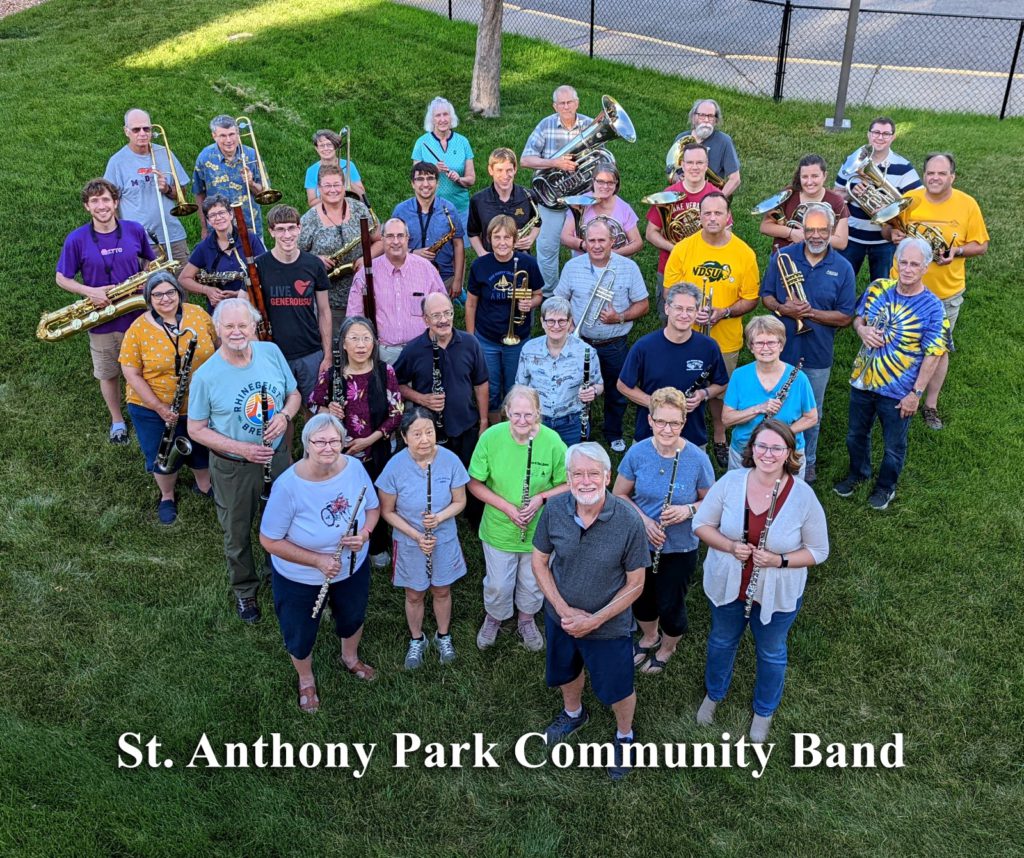 The 40th season of our community band began in May! Please contact us for more information. We are a band for everyone in the Twin Cities, from St. Paul to Minneapolis, Roseville, Maplewood, Shoreview, and surrounding suburbs. We typically rehearse in the band room of Como Park Senior High in St. Paul. It is ok if you can't make some of the rehearsals or performances, but once concerts get underway we ask that you wait until the following season to join the band.
About Our Community Band
The St. Anthony Park Community Band in Minnesota was formed in 1982, with organization by the SAP community and St. Paul Community Education and some funding by local grants and contributions. Paul Husby has been the director from the first year to the present.
Our community band is basically a summer group. We rehearse in April, May and part of June, and then play weekly concerts through the summer. With the exception of July 4th and the MN State Fair, all rehearsals and performances are held on Tuesday evenings.
We play a wide variety of music; follow this link to see a sampling of our repertoire from recent seasons. Many adults have joined us after years of inactivity, and you should not be bashful if this is your situation! Playing with us is very low-pressure, but beginning musicians will find the music difficult. Our best suggestion is to come and give it a try. All are welcome!
We can use more players in many sections of our band. Interested people are invited to call our director, Paul Husby, at 651-642-1559, or email him.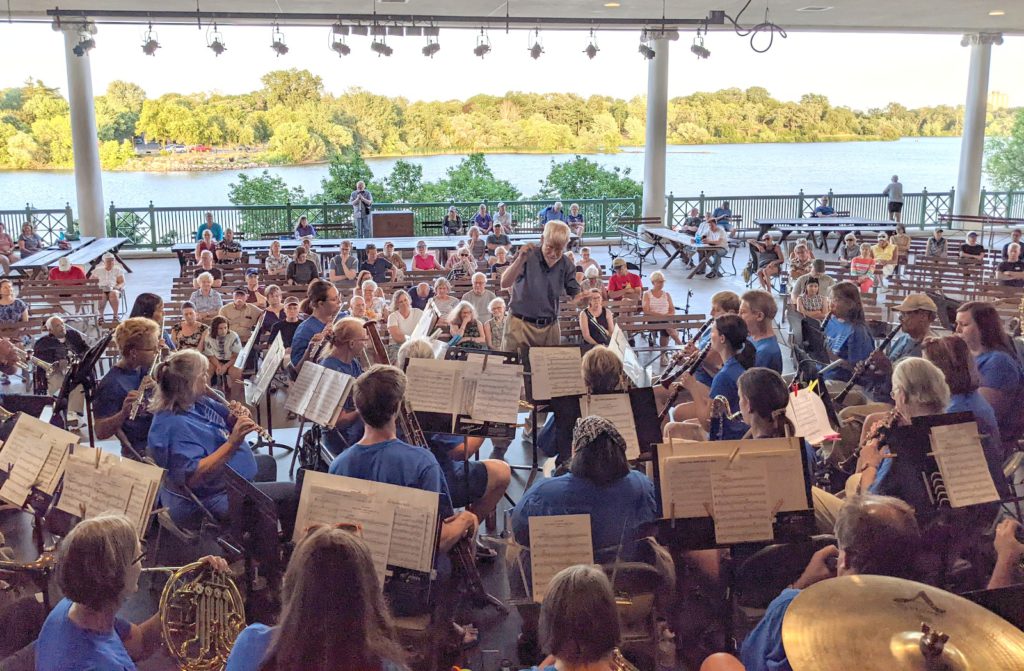 Our concerts are usually on Tuesday evenings, and include appearances at St. Paul's Lake Como Pavilion, the MN State Fair parade, and other public functions, in addition to performances at numerous retirement facilities in the area. Read more about the places we play or view this year's schedule. People interested in having the band perform are invited to email Paul Husby.
Formed in the St. Anthony Park neighborhood of St. Paul, the Band has members from various parts of the metro area. We are funded through the St. Anthony Park Community Foundation, and by honorariums from some of the institutions where we perform. Logistical support is provided by St. Paul Community Education. We are also indebted to the band director at Como Park High School for the use of his facilities. All of this generous support allows us to open membership to all interested musicians without charge.
The SAP Community Band is different from many other community bands. We have never been a very large group; we strive for balance while still remaining small enough to play indoors at nursing homes.  We don't have a minimum age requirement, and can have family members playing together, as well as some real inter-generational interaction.